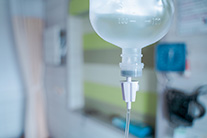 IV INFUSION
Why IV Infusions
IV infusions provide micronutrients by intravenous (IV) routes in an effective way by improving essential vitamin and mineral deficits in the body. IV administration offers direct delivery to the bloodstream and bypasses the digestive system and any obstacles that can hinder absorption into the tissues and cells. This allows the body to receive 100% of the nutrients for maximum benefits.
IV Therapies are beneficial for:
Chronic Illnesses
Acute Illnesses; flu, cold, viruses etc.
Acute and chronic infections
Auto-immune disorders
Lyme's disease
Candida overgrowth
Heavy metal and molds
Adjunct therapy to cancer treatment
Neurological and cognitive support
Central nervous system disorders
Stress and fatigue
Dehydration
Weight loss
Therapeutic Vitamin C Infusions: Starting at $150 (Price dependent on dose; 25gm, 50gm, 75gm, 100gm)
In low doses, vitamin C (or Ascorbic Acid) is a potent antioxidant that has the power to boost
immune function increase resistance to infection and protects against a wide range of diseases. Given in high doses Vitamin C has an anti-inflammatory and anti-tumor effect that has shown to be an effective adjunct therapy for cancer. High dose infusions require a consult and specific lab test prior to the first infusion. Packages available based on dosing. Given every Monday and Saturday morning at 9 am. These infusions are given every week as needed.
Glutathione Push $75 to $95: A very powerful antioxidant referred to as the "mother of antioxidants", is anti-aging and required for the detoxification of toxins from the body and maintenance of cellular health. Low glutathione levels are associated with high oxidative stress, which is linked to aging and many illnesses. Benefits include improved mental clarity and focus, strengthens the immune system, treats acute reactions to chemicals and heavy metals, improves athletic performance, detoxifies the liver, and slows down the aging process. Price dependent on dose. Given every Monday and Saturday morning at 9 am. These infusions can be given daily depending on the patient's needs.
Initial visit (before infusion)
An initial visit will be required for both Vitamin C and Glutathione to get a baseline of health status, reason for infusion, and to build a relationship with Dr. Eily. For Vitamin C, labs will be drawn to ensure the patient is a candidate for the infusion. Further patient education will be provided, and all questions will be answered at appointment. Before this appointment, make sure to fill out all necessary forms emailed to you and drink plenty of fluids. Your infusion appointment will be scheduled at this visit.
What to do before infusion appointment?
All completed forms including, Health History, Questionnaire, Check list
Signed consent form
Signed HIPPA notice
List of all medications including vitamins, supplements, over the counter medications, and prescriptions
Make sure to drink lots of fluids and hydrate 24 hours before the appointment
Make sure to eat a meal high in protein before coming to your appointment for example, nuts, protein bar, eggs, or yogurt
Appointments can last up to 2 hours so make sure to bring something to read or listen to while the infusion is taking place
During the infusion appointment
Appointments can take up to 2 hours depending on your dosage so feel free to bring a book or music to occupy your time
Vitals will be taken before and after infusion
After infusion appointment
CCRM-discharge-info will be provided before departure
The next appointment will be set up at this time
Follow up call will be placed within 3 days of first appointment
It will take multiple infusions to reach the desired dosage of Vitamin C, about 6-8 visits, once this dose is reached a follow up appointment will be set up with Dr. Eily to measure effectiveness and overall health.
For more information
Conditions Treated
Alzheimer's Disease
Anti-aging Medicine
Attention Deficit and Hyperactivity Disorder
Autism Spectrum Disorder
Autoimmune Disorders
Brain Dysfunction and Memory Disorders
Children with Special Needs
Chronic Fatigue Syndrome
Chronic Infections
Gut Health
Hormone Imbalances
Insulin Resistance
Lyme disease and Associated Tick-Borne Illnesses
Malnutrition
Metabolic Syndrome
Mold Exposure and Neurotoxin Illness
Metabolic Syndrome
Neurodegenerative Disorders
Preconception Care